Jake's anti lock Child wristband
NEVER LOSE SIGHT OF YOUR CHILD AGAIN !
Every parent hate that moment of terror when they realize their child has wandered off somewhere in public.
All it takes is a split second of not paying attention for your child to get lost into a crowd whether it's at a public park or at the mall. 
 In a world filled with uncertainty, the last thing you want to have to worry about is losing your child in a crowd. 
NO MORE CHASING THEM AROUND WHEN THEY GET AWAY!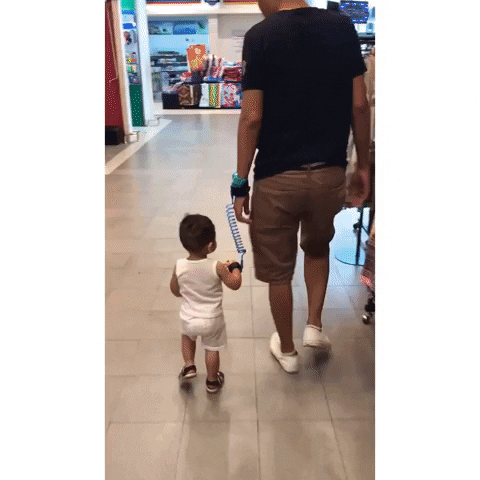 The child, wrist link restraint is convenient for both you and your child.
No need to worry about your little loved one wandering off or getting lost while taking a walk or traveling.
Walk at your own pace while leaving your hands free and allow your child to run around and play at your side on a secure tether.
The child wrist link cord is extremely secure and durable and features a double layer velcro strap with a strong, connecting, coiled wire.

EASY ON BABY'S SENSITIVE SKIN!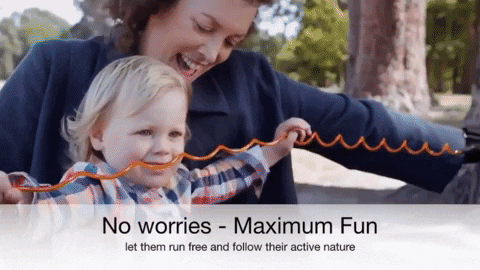 The safety wrist straps are constructed of high-quality, breathable cotton and they're super soft for maximum comfort. No more skin pricking and irritation, this wrist link is perfect for a child's sensitive skin.



Sizing Guide
How long would you like the cord to extend up to ?
1.5 M - 59in
2 M - 79in
2.5 M - 98in
WHAT'S INCLUDED:
1x Yayi Wristband